Recently I purchased two Himalayan rock salt lamps off of Amazon. I am going to review one of them, WBM Himalayan Salt Lamp in this post.
You can read the review of the other lamp here: Himalayan Salt Basket Lamp – Pillar Style
Product at Glance
Hand Carved, Natural Crystal Salt Lamp
 Company: WBM International LLC
Price at Amazon: $24.95 … Please note, the price often changes on Amazon
Size: 8-9 inch, 7.8 pounds
Genuine Neem Wood Base
15W Bulb included
6 Ft Power Cord
Dimmer Controler
Review: 4.3/5 stars on over 108 customer reviews
Free Shipping
Salt Lamps Online
My life has been surrounded by Himalayan salt products and I already own several lamps at home including this one with unusual color and the gigantic ones sitting in our hallway and living room. All of them were handpicked by me or my husband in a local salt store, and WBM Himalayan Salt Lamp is one of two lamps that I purchased online for the first time, and I must say I am VERY pleased with this product.
This lamp caught my attention when I was shopping for Himalayan cooking salt on Amazon. It was listed as their #1 Best Seller item in the category and had very high customer reviews, 4.4 out of 5 stars on over 7,700 reviews.
Quick and Free Shipping
What I ordered was a size 8-9 inch lamp and it was not part of Amazon Prime products. However, they do offer free shipping, which is a big plus in purchasing them online as a rock salt lamp of this size can be quite heavy.
I placed an order on Tuesday and it arrived on Thursday, so the delivery was super swift. It was securely packaged and arrived in good shape.
Dimmer Control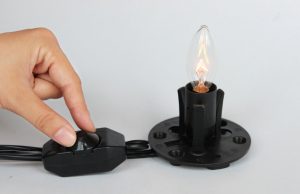 This is what I absolutely love about this lamp! It comes with a rotary dimmer controller that makes it super easy to adjust the light to your liking.
I had never owned a salt lamp with dimmer control before WBM Himalayan Salt Lamp. Now I can change its brightness depending on the time of the day, weather of the day or even seasons. To me, this particular feature makes the lamp totally worth my money.
Easy to Replace the Bulb
The lamp is originally mounted with a 15W light bulb. If you prefer it to be brighter, you can change it to a 25W bulb.
The bottom of this lamp has a black plastic cover that also houses the light bulb that easily pops out without any tools. There you can simply unscrew a light bulb for a replacement. You can find affordable replacement bulbs for a salt lamp at Amazon.
Salt Lamp Health Benefits
Himalayan crystal salt is believed to emit negative ions into the air and neutralizes electro-pollution when it's heated.
This special pink salt was formed some 300 million years ago when our planet Earth was pristine and not yet polluted, hence possesses the natural cleansing power of the ancient Earth.
There are no studies that scientifically prove such effects, but I can say from experience that I do feel our indoor air improved since we began using Himalayan salt lamps in our house. I most prominently feel the change in my work room where I spend hours and hours in front of the computer. As we know, those electric devices bombard our bodies with harmful positive ions. I currently have two salt lamps on 24/7 in the room and I can honestly say that I feel way less tired working in the room look here.
Hand Carved Natural Look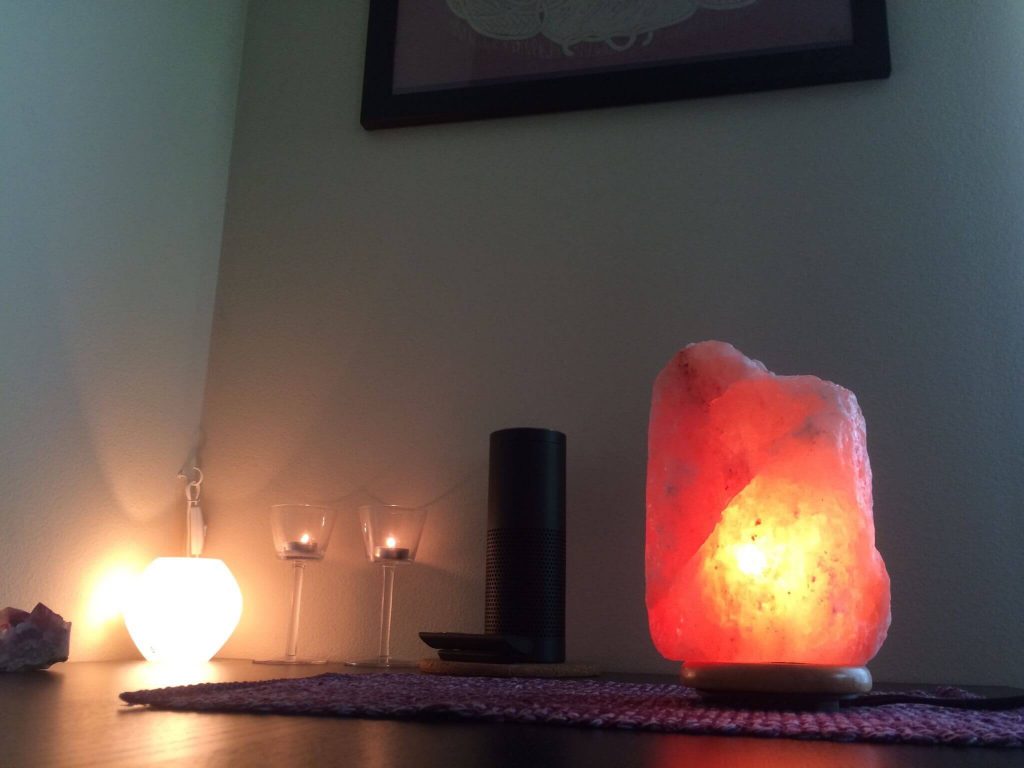 Not all Himalayan salt lamps are created equally. Each one is hand carved and you will not know the exact shape of it until you receive it. This is why each lamp is unique and has its own beauty.
I purchased a basket-style lamp as well from the same company, which is very pretty too. But I personally feel nothing beats the calm presence of this natural rock salt lamp. Looking at the soothing coral pink color that it radiates in the room, I sometimes cannot believe it's actually a chunk of salt. Creations of nature do possess an unexplainable beauty that man-made products can not surpass.
WBM Himalayan Salt Lamp – Highly Recommended
Now I understand why this particular product is ranked as a best seller on Amazon. The free shipping, swift delivery, its functionality, and overall quality of the lamp are well worth your money.
If you never owned a Himalayan salt lamp before and do not have a store that sells them nearby, I highly recommend a WBM Himalayan salt lamp that you can inexpensively purchase through Amazon. I paid $31 for this lamp but smaller sizes could be even cheaper. This lamp will be a great addition to your home life or makes a great gift for your friends and loved ones.
Product at Glance
Price at Amazon: $24.95 … Please note, the price often changes on Amazon
Size: 8-9 inch, 7.8 pounds
Genuine Neem Wood Base
15W Bulb included
6 Ft Power Cord
Dimmer Controler
I hope you found this post helpful. Please feel free to leave any comments or questions below. If you did decide to buy a WBM Himalayan salt lamp, come back and share your experience with us!
Yuko